All rates include breakfast

Standard Single en-suite: R500,00 per person per night
Standard Double en-suite: R800,00 per room per night
Semi-selfcatering single en-suite: R550,00 per person per night
Semi-selfcatering double en-suite: R850,00 per room per night
Rates during peak season subject to change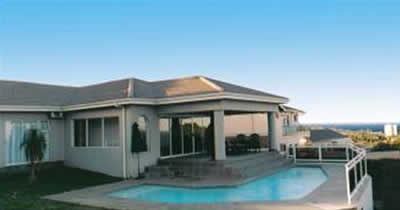 PLEASE NOTE:

A 50% deposit is payable on confirmation of all bookings.
Accommodation will automatically be cancelled if the deposit is not received by the due date.
Deposits are not refundable in the event of a cancellation, or "non arrival".


Due to the tremendous inconvenience and loss of business incurred, we unfortunately have to charge a default fee on cancellations as follows:
Less than 7 days, forfeit the full deposit
From 7 to 14 days, forfeit 75% of the deposit
From 14 to 21 days, forfeit 50% of the deposit
From 21 to 28 days, forfeit 25% of the deposit
If a booking is cancelled well in advance ie: 30 days or more, a cancellation/admin fee of 10% of the value of the deposit will incur.
No persons other than those quoted for, are permitted to share the accommodation.
Check in time is from 2pm until 9pm. Late check-ins to be arranged prior to arrival.
Check-in's after 9pm will incur a surcharge of R100,00
We regret that children are not catered for.